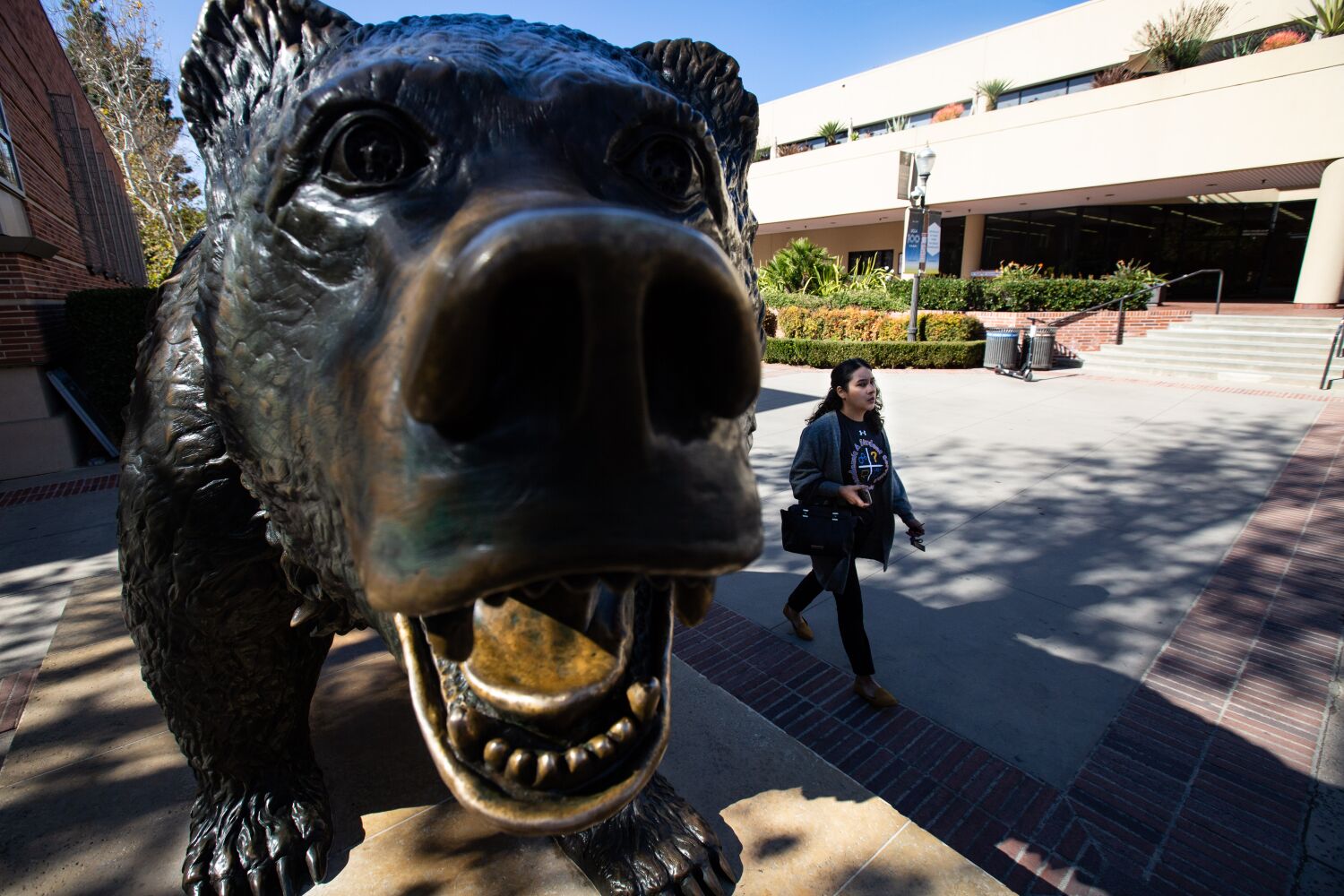 A UCLA fraternity was robbed by thieves who stole laptops, computers and other property while students slept, according to the campus police department.
A pair of suspects – a man and a woman – crept into the home on the 500 block of Landfair Avenue on Friday morning around 8 a.m. to commit the burglary, according to the UCLA Police Department.
All of the burglary victims were UCLA students. No injuries were reported, according to the department.
Police are still investigating the incident and no arrests have been made.
The burglary came five days after a UCLA staff member was robbed at gunpoint by two men – one wearing a ski mask – on a street outside campus, UCLA police said. The suspects fled in a Chevrolet Camaro.
Recent crime statistics for UCLA were not immediately available.
A UCLA crime data report detailing 2021 statistics showed an upward trend in burglaries compared to 2019 and 2020, with 66 on-campus burglaries in 2021 compared to 47 in 2019.
Off-campus properties, however, saw a drop in burglaries with 27 in 2021 from 43 the previous year.