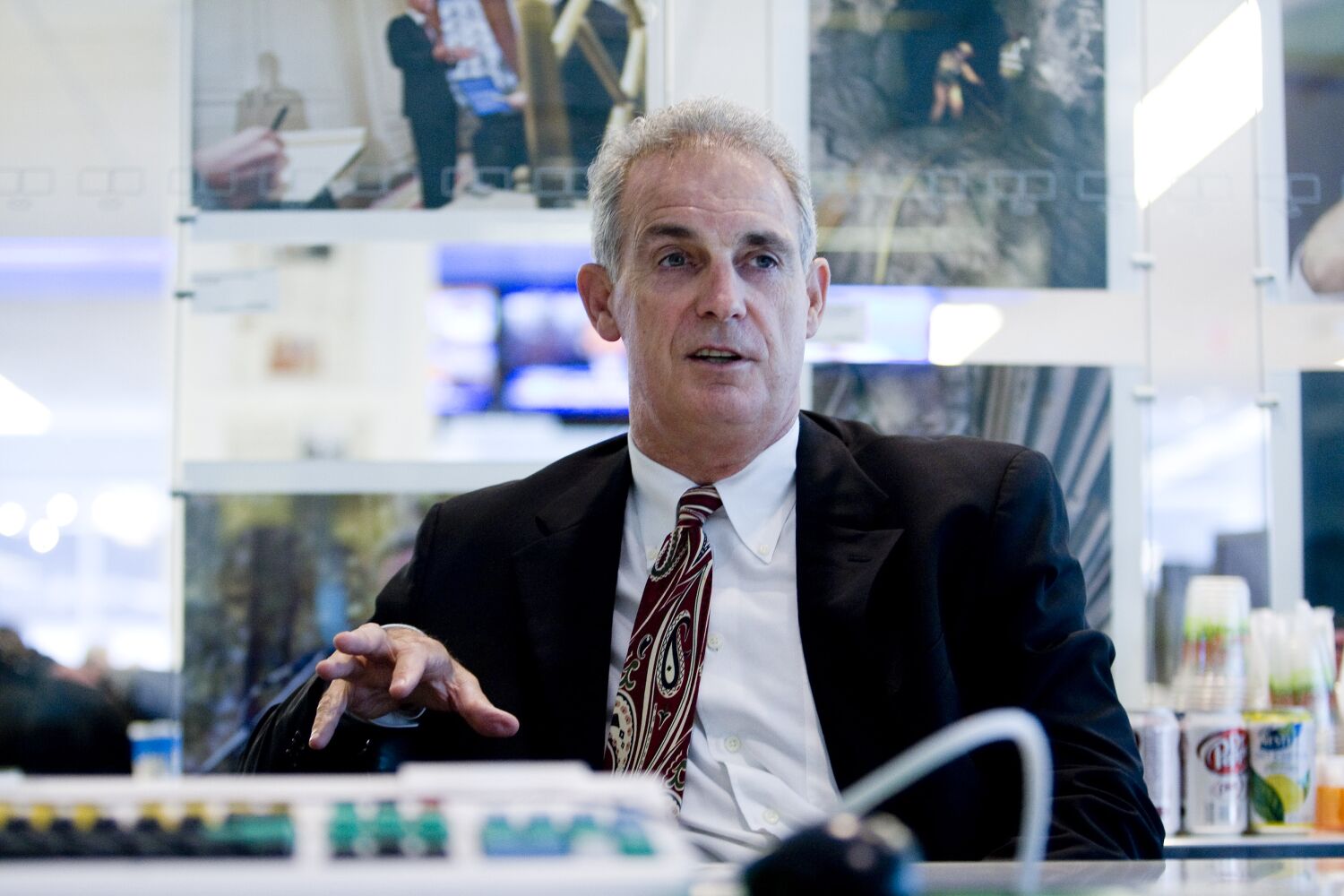 SACRAMENTO—
The Shasta County Board of Supervisors has offered the job of managing the day-to-day operations of its government to a leading figure in the New California movement pushing to divide California into two states.
In an unusual news release, county officials say "the majority of the board" has made a "preliminary job offer" to Chriss Street, New California vice president and former county treasurer. of Orange, to be the chief executive of the county.
Proponents of New California, formed in 2018, argue that old California has become ungovernable and seek to bring together much of rural California, as well as San Diego and Orange counties, and form a 51st State.
Street cannot be officially offered the job until after the board votes on March 28 following a background check. He did not respond to calls seeking comment.
But some board critics have questioned how the county could hire an executive who doesn't believe in California.
"What does it mean that the vice president of an organization that claims to be its own state [would be] run a county? asked Redding resident Susanne Baremore, who is trying to organize other county residents to demand a more "stable" government.
County officials declined to comment on Street on Wednesday beyond issuing the press release confirming the preliminary job offer, which had become a hot topic of discussion in the county after it leaked to the media. The press release also said the divided council took a rare 5-0 vote to order an investigation into who made "unauthorized disclosures" of its closed-door deliberations.
The development is the latest sign of a rightward shift in Shasta County after an ultra-conservative majority was elected to the board. Last month, the council, responding to unsubstantiated allegations of voter fraud, canceled its contract with Dominion Voting Systems and began researching other options for counting votes, including manual counting.
At that time, supervisor Kevin Crye also announced that he had been in talks with MyPillow chief executive Mike Lindell, a prominent pro-Donald Trump election conspiracy theorist, to support a pilot voting system in the rural northern California county.
The county's leadership began its rightward shift about a year ago after far-right activists, including members of a local militia, successfully recalled a Republican supervisor and former chief of the police, in part because he enforced state coronavirus restrictions. In the months that followed, the county lost key appointed leaders at a rapid pace, both through resignations and firings.
In May, the new conservative majority on the Board of Supervisors fired county health officer Dr. Karen Ramstrom. Shortly after, Chief County Administrator Matt Pontes announced he was leaving – but not before telling the local newspaper that one of the supervisors in favor of the recall, the gun store manager Patrick Jones, had "blackmailed" him. Jones said at the time that the allegation was a "total lie".
Street has roots in Shasta County and local media reported that he returned to the area to care for his parents. His tenure in Orange County was marred by controversy. A former investment banker, he correctly predicted Orange County's bankruptcy in the 1990s and eventually became county treasurer. In 2010 he announced that he would not run for re-election after a federal judge reprimanded him for breaching his fiduciary duties during a previous stint as a trustee in bankruptcy. Street then sued his attorney in that case for malpractice and won $10 million judgement.
In an interview with KRCR News Channel 7 this week, Street spoke about his vision for the 51st state, New California, and his belief that Shasta County could become an important economic engine for such a new state.
Referring to the county's ability to generate low-cost electricity, he said, "Shasta is probably the next place for a real economic hub."