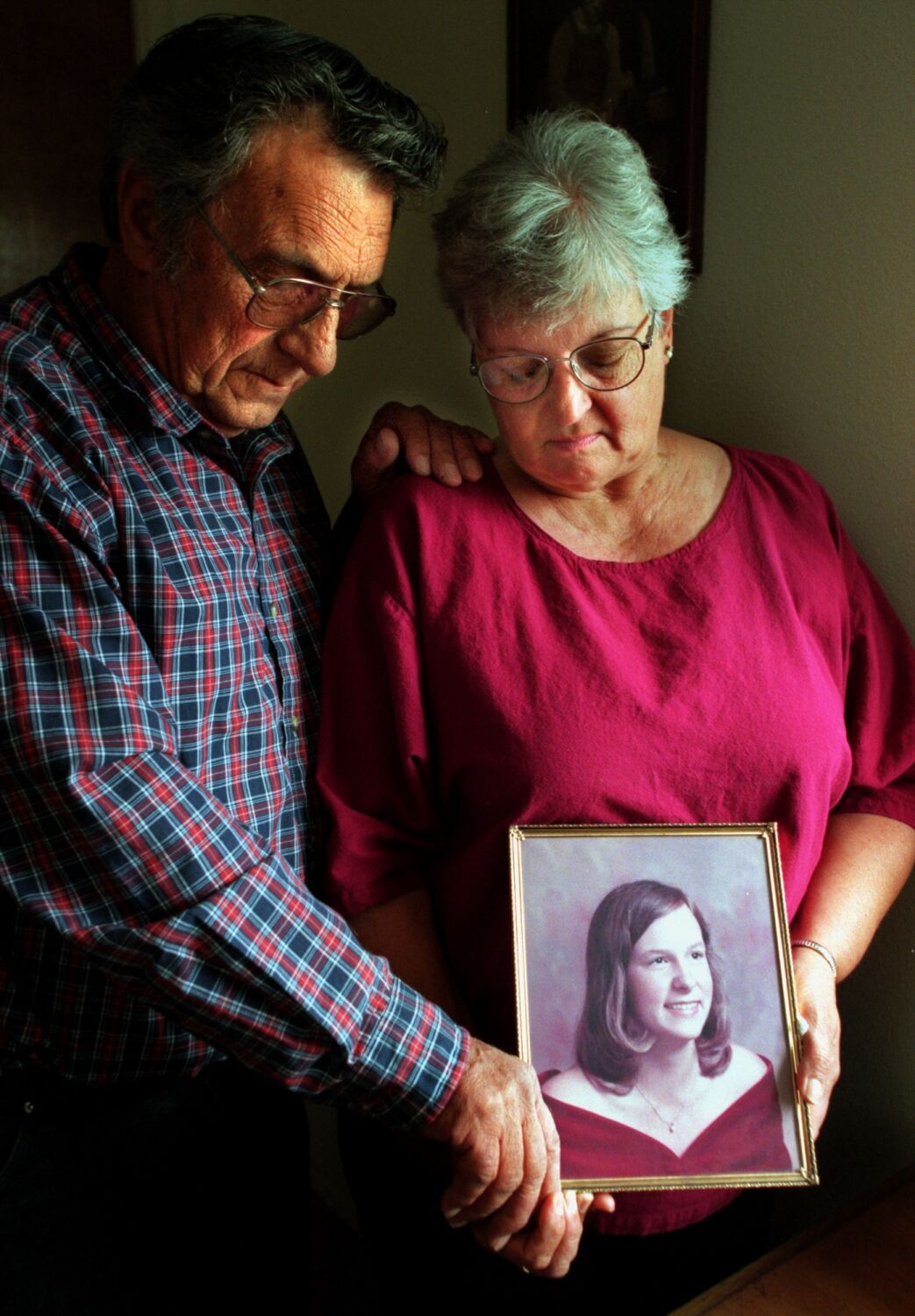 A suspect in the fatal shooting of a cashier in a 1997 bank robbery in Thousand Oaks has been arrested, the Ventura County Sheriff's Office announced Friday.
The suspect has been identified as Kevin Ray James, 55, of San Bernardino.
Little information about the arrest was released on Friday, with officials scheduled to hold a press conference on the case Tuesday in Thousand Oaks.
The case has haunted law enforcement and the family of 39-year-old Monica Lynne Leech, who was fatally shot in the Western Financial Bank robbery.
On the morning of April 28, 1997, two masked men in long jackets and yellow hard hats walked into the bank on Thousand Oaks Boulevard. The men berated bank employees, including Leech, forced them into a small room, and handcuffed them.
Leech was shot in the back of the neck, execution style.
Why Leech was shot with such violence baffled investigators and others present during the robbery.
"Why Monica? This is one of the things that is so difficult to deal with. Why the hell did they do that," former bank manager DeeDee Smith told The Times in 1998, a year after the incident. "It was violence – just the pure violence of it."
The sheriff's office said in 2021 that Leech obeyed the suspects' orders and did not resist.
After the shooting, the suspects fled the scene in a white 1994 Ford Explorer with approximately $9,000.
In 2021, the sheriff's office said new DNA evidence and technology "reinforced optimism that a suspect will be located, arrested and prosecuted."